Animals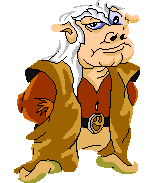 During my travels in your world, collecting legends, I've met and talked to a lot of your animals.
Most of them are very friendly, but there are a few grumpy ones.
Some of them wanted to say hello and tell thier own story to let you know a little more about them.
So whenever I receive a postcard or story from one of them I'll put it here and you can read what they have to say.
A few of the animals think they are bigger than what they are or can't remember where they live. So I will write down all the facts that I have learnt about them as well.
There are some very weird animal facts that are really amazing. Did you know that Dolphins sleep with one eye open?
Many animal lives are endangered and their species are in danger of becoming extinct. You can learn more about endangered animals, why they are in danger and what you can do to protect the environment they live in.
Save an animal and save a world!