Detective Club
Become a detective when you are older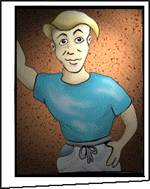 The work done by detectives can be different depending on where you live, and the laws and culture of your country.
In many countries, there are two types of detective jobs:
Police detectives
Private detectives.
To be a police detective, you usually apply to join the police force and complete the training given by the force. You might be able to apply to join straight from school, or after you've been to college or university.
Police detectives might work in their own district (area) or across their country. They might work in different countries for government agencies like the FBI or Interpol. Interpol is the world's largest police organisation, with 188 countries who are members.
Private detectives usually gain experience in a police force before they have job interviews with detective agencies, or think about starting their own agency.
If you are interested in joining your police force, talk to your teacher or look for information in a library or online. Some police forces have web sites with information about recruitment (applying to join).